Cappadocia Photography Trip
From hot air balloons dancing across the sky to the towering fairy chimneys nestled in a lunar landscape, Cappadocia is a photography dream.
The whimsical Cappadocia in Turkey is one of the most magical and photogenic regions of the world with an abundance of stunning photo locations.
Staying in a premium boutique cave hotel, we will take unique photos featuring the fairy chimneys and the hot air balloons, take a balloon ride (optional) for aerial photos, discover the incredible scenery from the best viewpoints and enjoy the local food and culture.
Summer 2020: Departure July 3rd, Friday. Return July 6th, Monday.
LOCATION
As if plucked from a whimsical fairytale and set down upon the stark Anatolian plains, Cappadocia is a geological oddity of honeycombed hills and towering boulders of otherworldly beauty.
Due to its rocky formation, Cappadocia has been a hiding place for millennia, and most notably for the Christians in the fourth century who were petrified to face the wrath of Rome. These people weren't just "hiding," they were creating. We will see literal cave chapels replete with stunning frescoes. You will see that even in a time of great duress, these people managed to establish a place of incredible beauty – a sanctuary within the rocks.
Everywhere you look, soft volcanic rock has been formed into what are colloquially known as "fairy chimneys," as well as other structures. The ground is cut, carved, and battle worn, which means you've got no shortage of caves, underground tunnels and bizarre formations. There is, quite literally, a whole world that you can't see with the naked eye when you're visiting Cappadocia.
Because of the region's unique landscape, one of the most popular things to do here is to ride a hot air balloon. Early in the morning, just before sunrise, there will be hundreds of colourful balloons dotting the sky. Spectacular from the ground or from the air, it's an unforgettable experience and a must-do in Cappadocia.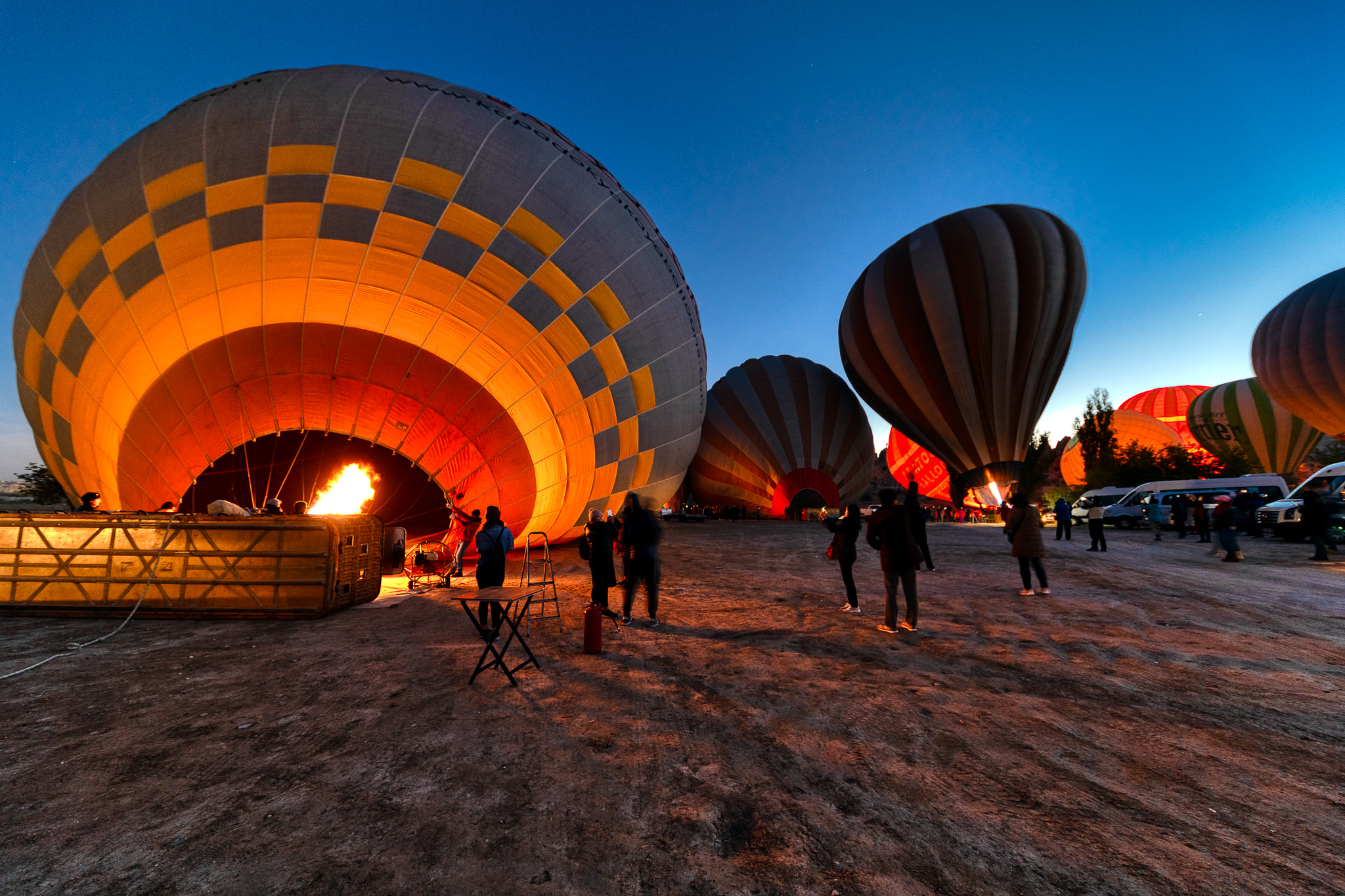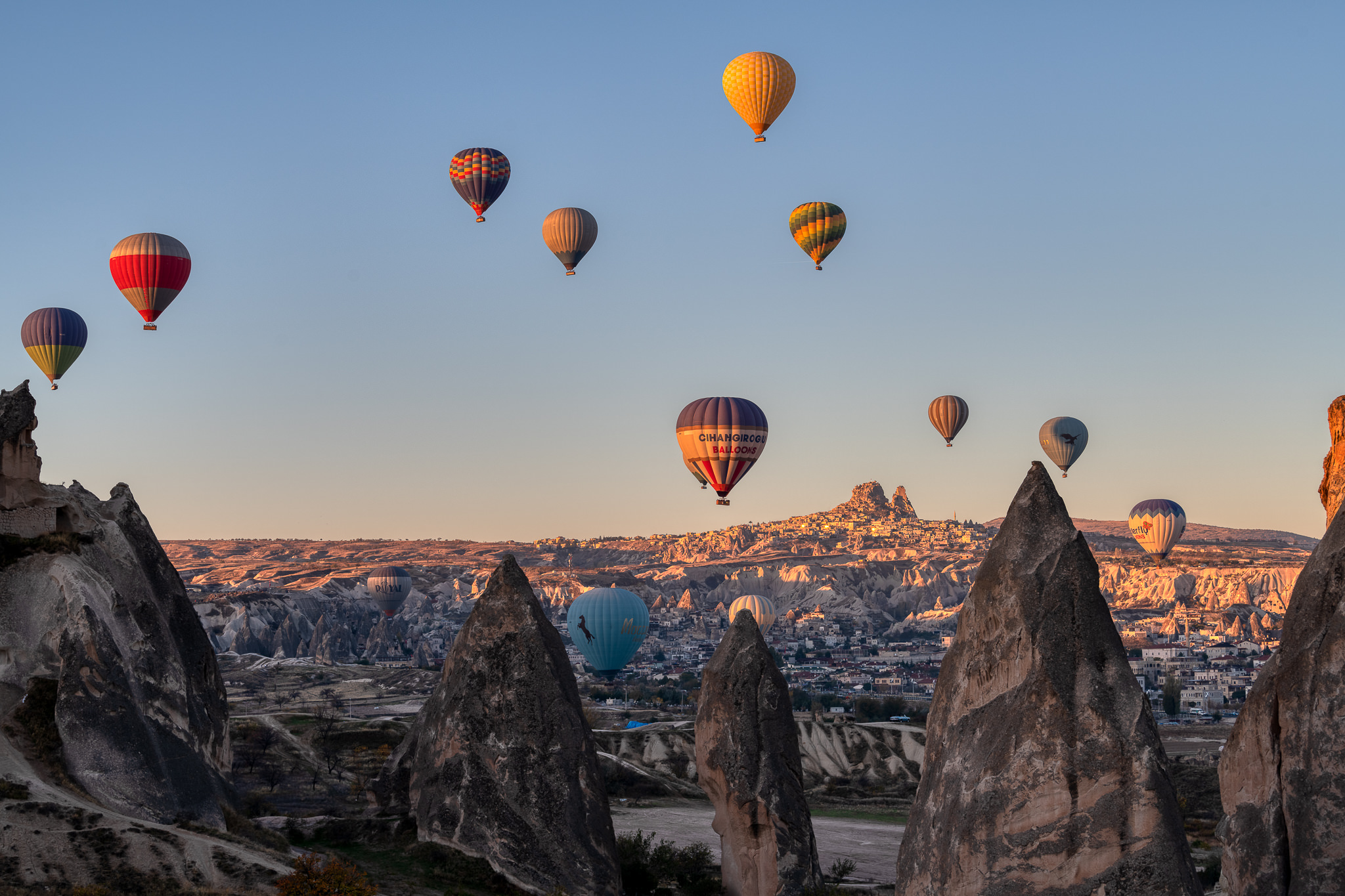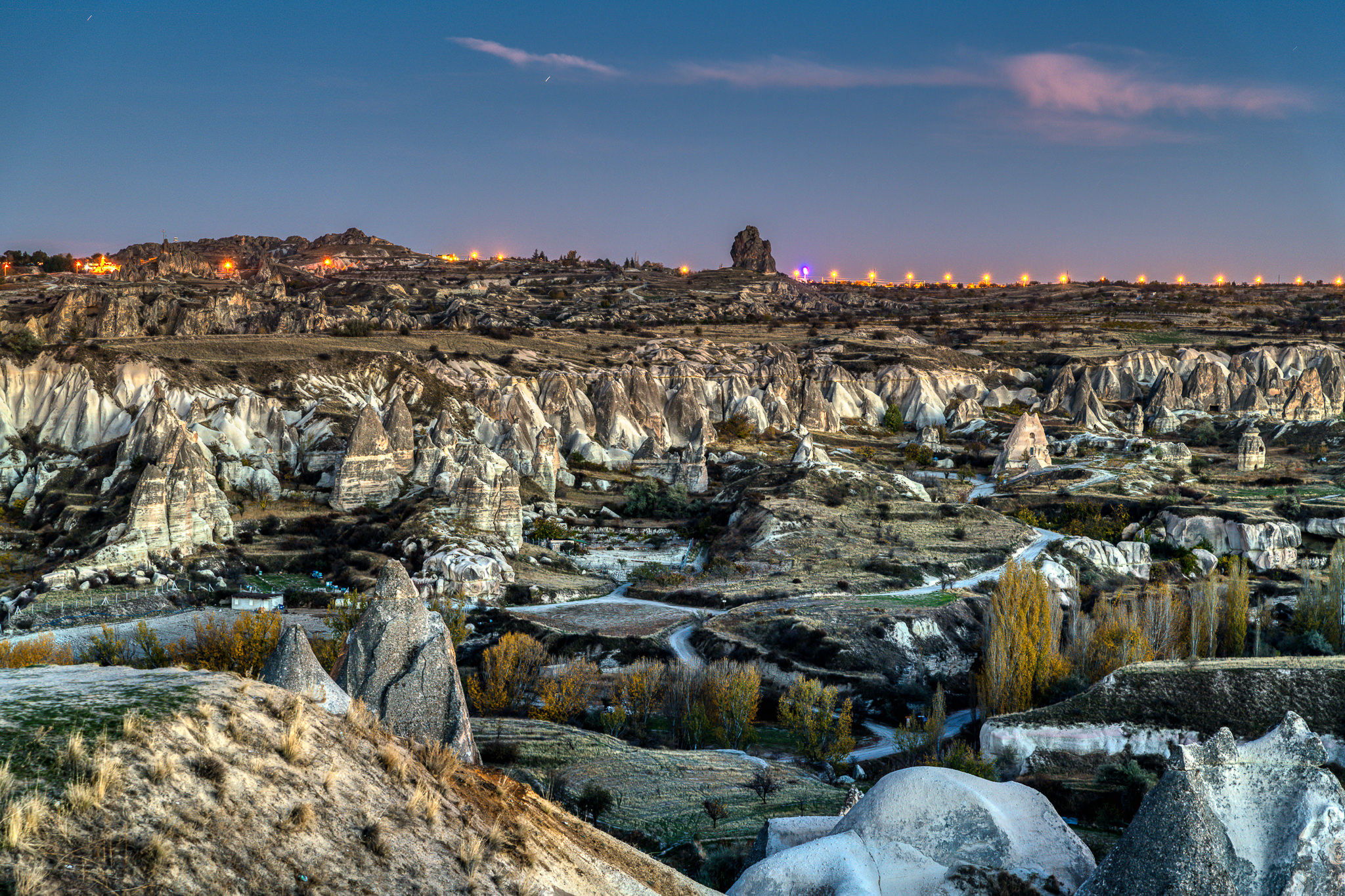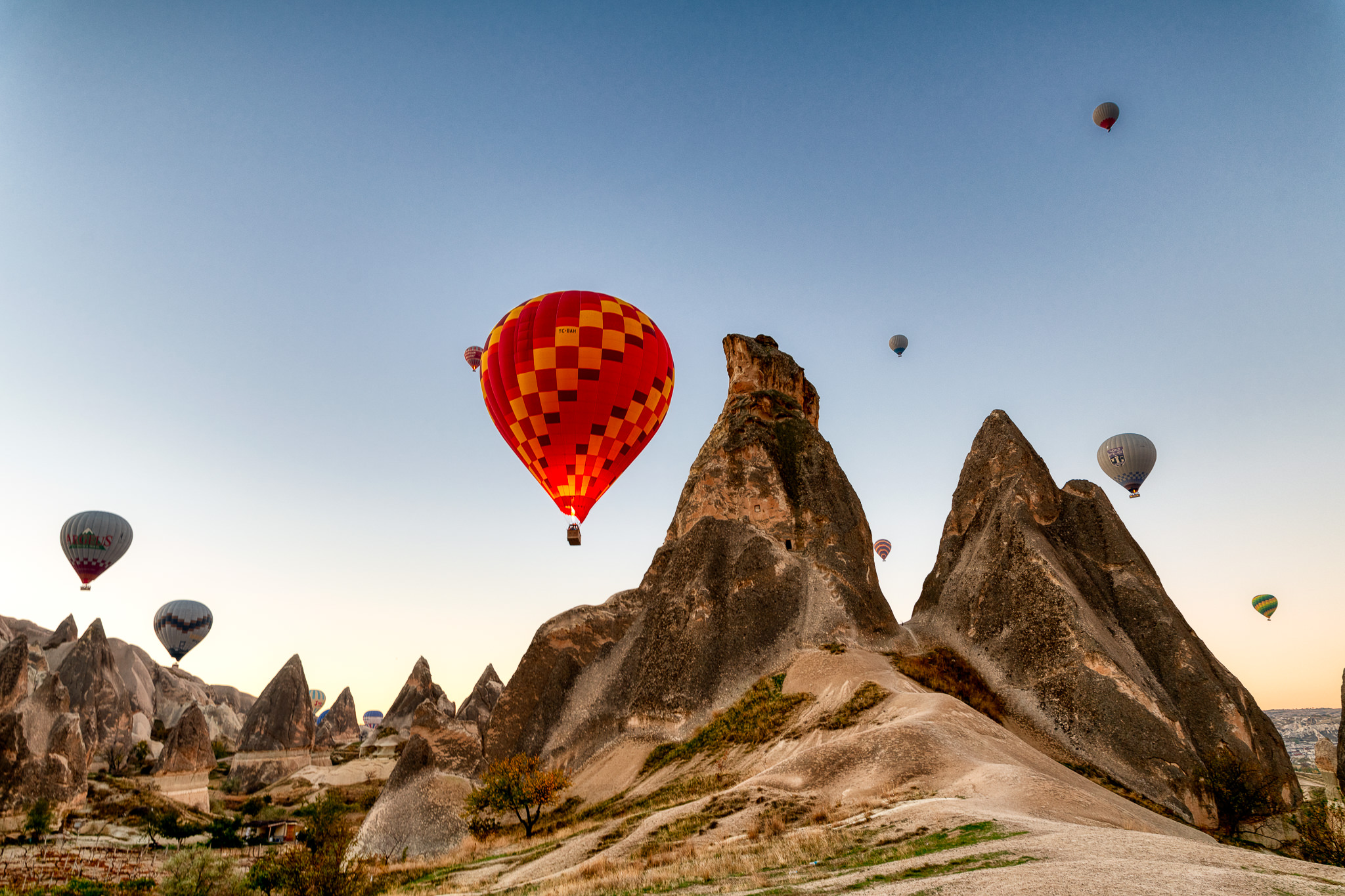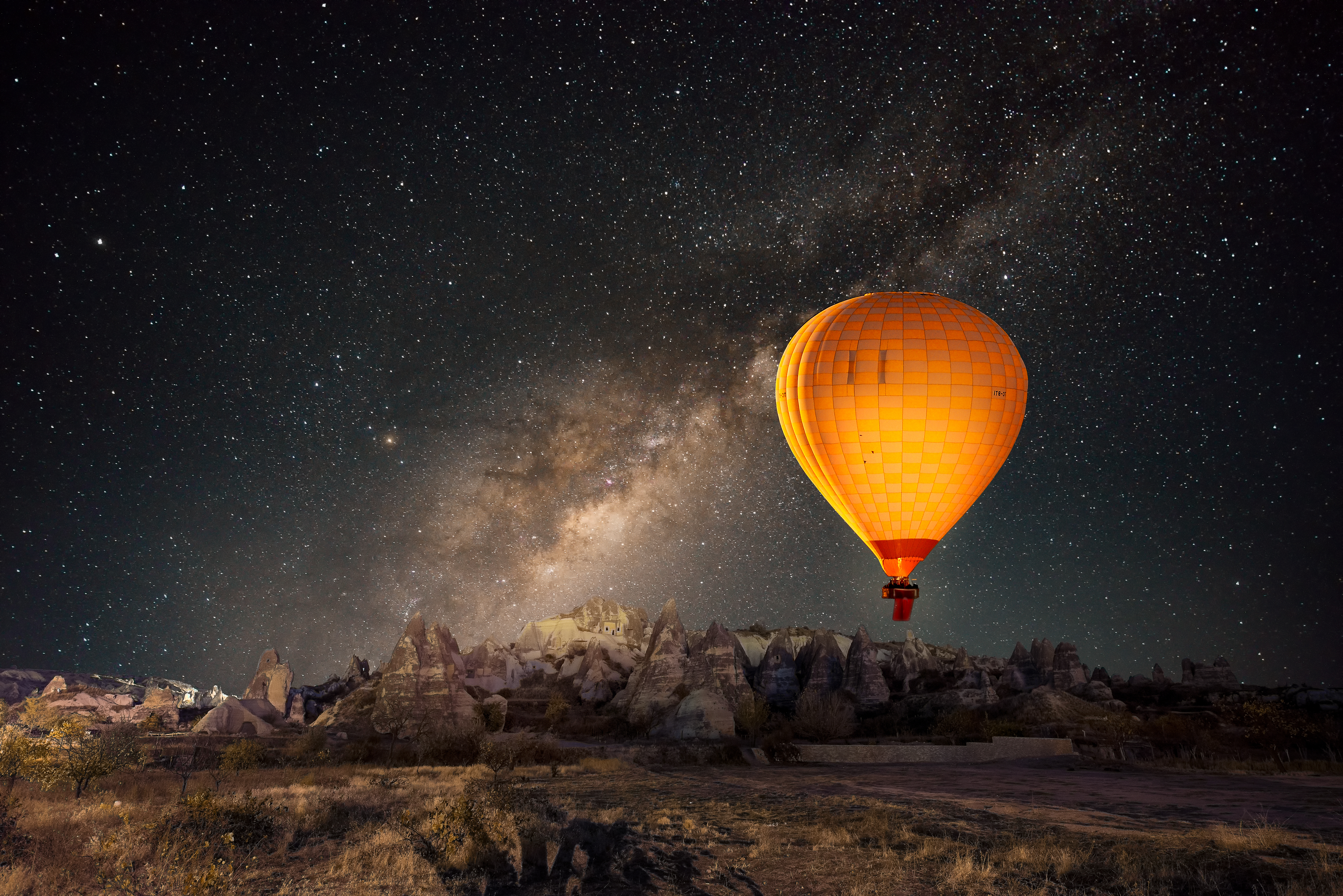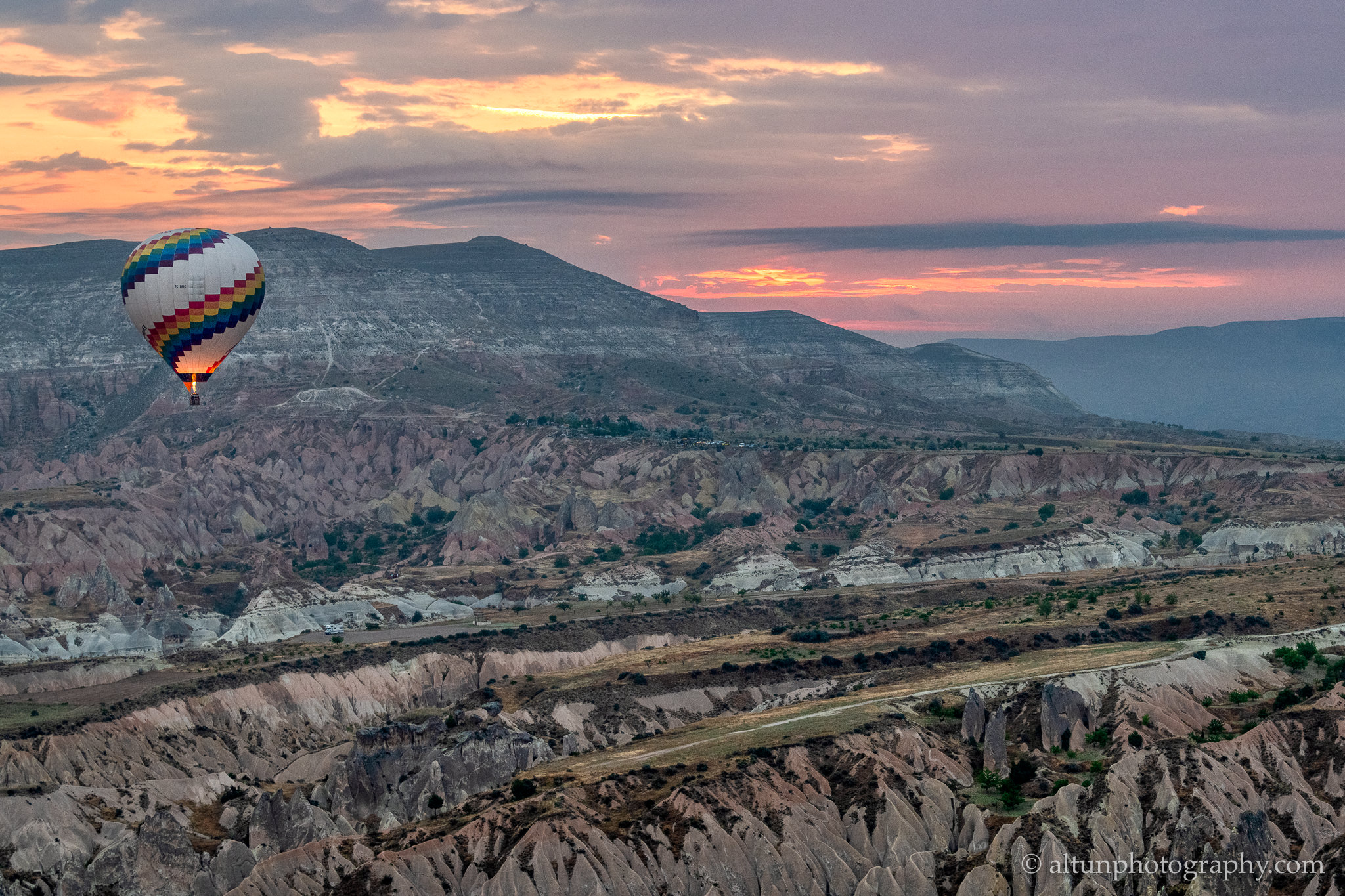 TRIP HIGHLIGHTS
What is the program?  
Stay at a premium boutique cave hotel
Hot Air Balloon ride (optional) with sunrise
Cave / valley hikes
Pottery / carpet making
Panoramic views for sunset
SEE THE FULL ITINERARY HERE
ACCOMODATION
We will be accommodated at the Safran Cave Hotel. Set in a refurbished cave house in Göreme Tarihi Milli Parkı, this hotel offers rooms with free Wi-Fi. It features an authentic garden with flowers and a 24-hour front desk.
At the hotel, each room is decorated in a Cappadocia-style furniture. All come with a private bathroom. A buffet breakfast is served each morning at the property.
The best way to improve your photography is to practice, and we intend to give you many opportunities during this trip to do just that, from the best viewpoints in the region. We will provide different challenges for all levels, give personal feedback on your work and show you how you can do better.
On this photography weekend, expect to practice and improve:
Landscape photography – how to handle high dynamic range situations, apply composition rules, manage colors and contrasts, using filters

Outdoor & indoor portraits in different environments and light conditions

Using reflectors, flashes on and off camera

Night and astrophotography

Aerial photography (from balloon / drone)

Editing techniques and how to form a series of images

Tips & tricks for all kinds of situation

Personal, constructive feedback, hands-on exercises, skill sharing

Assignments to complete each day
What is included?
Fully loaded program of photography practice
One or two dedicated experienced instructors
Transfers from/to NAV airport for the following flights: Arrival 18h40, Departure 08h45
3 nights in the Safran Cave Hotel
All breakfasts
Local Transportation (travel by mini-van) for the duration of the workshop between shooting locations in the workshop area.
Snacks / Water during the day
Entrance fees of open air museums and other museums in case we plan to add these attractions to our programme.
Not included:
Flights to and from Cappadocia (Recommended flights by THY:  ZRH – NAV: 07:40 – 18:40, NAV – ZRH: 8:45 – 13:40
** If you decide to come earlier and / or leave later, we can arrange you extra nights at preferential rates from the same hotel
Lunch and dinners
Personal expenses like souvenirs, bar beverages, laundry, insurance (travel, medical, cancellation, which are all recommended)
Hot Air Balloon tour is optional
Hot air balloon rides are fully dependent on the weather forecast and heavily regulated by the Turkish Civil Aviation Authority, who gives go/no go decision for all local balloon flights one day in advance.
If the first day flight is canceled, you can choose to be rescheduled to next morning )subject to availability) or get 100% payment refund.
Entry requirements:
Visa can be purchased at the airport if needed.